Orbits is a new digital workplace for under-the-radar productive and proactive people that helps flesh out and manage ideas. It improves the culture of productivity by bringing new ways of organizing, working and collaborating.
Video
Contribution
UI Development 50%
Project/Production Management 30%
Business Development 20%
Responsibilities
Manage the team and the production of the web app.
Manage the documentation.
Create a Business Plan
Lessons Learned
I learned about the web app development life cycle.
I have the chance to practice my project management skills.
I am learning how to start up a new venture.
Team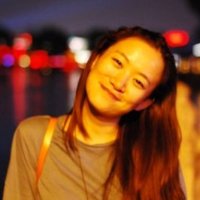 We formed Team Chinchilla during the 2nd semester of our Masters of Digital Media course. We developed Balance, an iOS game that teaches players the value of balancing their lives and sustaining the environment. It was developed for the First Nations Technology Council under the guidance of Roadhouse Interactive. We presented and demoed the game at the FNTC STRONG conference.
Gameplay
Media Coverage
Contribution
Games Production 50%
Documentation 20%
3D Asset Creation 10%
Project Management 10%
Programming 10%
Responsibilities
Manage the development of the game.
Compile all of the game assets (scripts/models/
materials) within Unity.
Set Tasks and Milestones.
Assist in the development of assets.
Set up the documentation and managed it.
Lessons Learned
I learned how to deal with making hard decisions, it still is not easy but I feel prepared for them.
I learned the importance of the agile development process.
I learned how to manage a team of developers.
Improved on my Games Production skills.
Improved my technical skills (I can now use Unity!).
Improved on my public speaking abilities with CTV and go! Vancouver.
Learned how to conduct client meetings.
Team